Sustained Corporate excellence requires an advanced skill set for managing people's most valuable resource: "Their Minds"
Bringing together cutting-edge science of  leadership and the practical application of mindfulness skills for your workplace. Get your organization fully engaged through our Bespoke Corporate Training Programs!
EMPLOYEE ASSISTANCE PROGRAM
Increasing employee productivity through positive behavioral changes and better engagement.
Our Vision
1. Improve Preventive Health through behavioral changes.
2. Fill the gap in the area of Mental Health by maximizing access.
3. Apply latest technology in psychology and other integrated fields to provide the most efficient interventions and results.
4. Use developed and tested therapies based on the Third Wave Model for positive behavioral change and improved mental health outcomes.
5. Apply the experience of the team for creating a world class therapy model.
Our Focus
Propagating Prevention and Promoting Organizational Wholeness!
What do we offer?
1. A confidential counseling and referral service for employees.
2. A starting place for addressing personal problems without disclosing any personal details.
3. An avenue of assistance for managers and employees whose personal problems may be affecting their work performance.
4. Organization supported help for participants to deal privately and effectively with personal problems.
5. Organization supported help for participants to deal with work related stress and aligned issues.
Reasons for Employees to use these Services:
1. Psychological issues
2. Career and Job issues
3. Stress related
4. Grief/Loss
5. Family related issues
6. Marital/Relationship Issues
7. Alcohol/substance use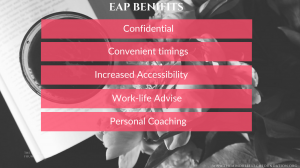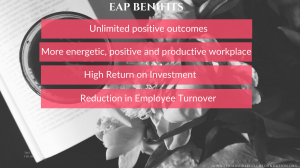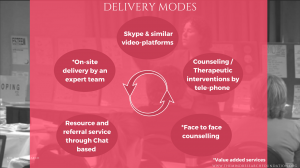 Click here for Other Corporate Programs


For more details-
Call us:
Bengaluru (Timings: 10:30 a.m. to 7:30 p.m.)
+91-80-2520-2055
+91-80-9596-7889
+91-80-9590-1369
+91-78-1300-4040
Chandigarh (Timings: 10:30 a.m. to 6:30 p.m.)
+91-78-3794-7532
+91-172-2592531
Visit us:
Center Address: 2283, 14 A Main, Indiranagar Indiranagar Bangalore, Karnataka, India-560038
Chandigarh Address: Plot No. 312 Industrial Area Phase 2 Panchkula-134113
Email us:info@themindresearchfoundation.com